On November 1st, 2011 William Bennett was handed to Walnut Creek Police Officer Kevin Keller. Eventually the University of California took control of his sons. Unlike those befelled at Jonestown Bennett's son are still alive.


Regent Richard C. Blum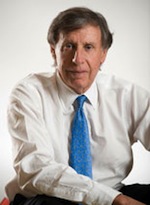 Richard C. Blum is Chairman of Blum Capital Partners, L.P. and Co-Chairman of Newbridge Capital, LLC. Mr. Blum earned his B.A. and M.B.A degrees from the University of California, Berkeley. He was the recipient of UC Berkeley's Haas School of Business Alumnus of the Year Award in 1994 and is a member of the Advisory Board of the School.
Mr. Blum serves as a director on a number of boards, including Playtex Products, Glenborough Realty Trust and is Chairman of CB Richard Ellis. He also serves as Co-Chairman of the World Conference on Religion and Peace and is Founder and Chairman of the American Himalayan Foundation and is a board member of the World Wildlife Fund and the Wilderness Society. He is also a trustee and a member of the executive committee of The Carter Center, founded by former President Jimmy Carter.
Mr. Blum was appointed as a Regent in 2002 by Governor Davis to a 12-year term. In 2014 he was reappointed to a 12-year term by Governor Brown.