Connecting Private equity, hedge funds to the murder of Attorney James Gilliland
The Dubious Phone Call and Time Wasting Projects connected to TPG Sub Family of Companies
The folks at TPG will have to answer to my Whistleblower Complaints on the truly odd collection of RFPs emanating from companies connected to Richard Blum, William McGlashan, CBRE, Regency Centers, Trammell Crow, Lennar, Catellus and Southern Pacific. Then contained in this blog is a long list of murders of employees at Safeway, Starbucks, PG&E, Bank of America, Wells Fargo, Salesforce, Apple, PayPal, Sun Microsystems and Oracle.

The larger story is about patents, mergers & acquisitions, hedge funds, private equity driven by companies that only see "numbers" so they can buy a house on the beach.

---
My story is about witness murders, private equity, mergers and acquisitions linked back to the Matter of Bennett v. Southern Pacific lost in 1989. It was a winnable case as long the witnesses testified.
Connecting Private equity, hedge funds to the murder of Attorney James Gilliland
The Dubious Time Wasting Projects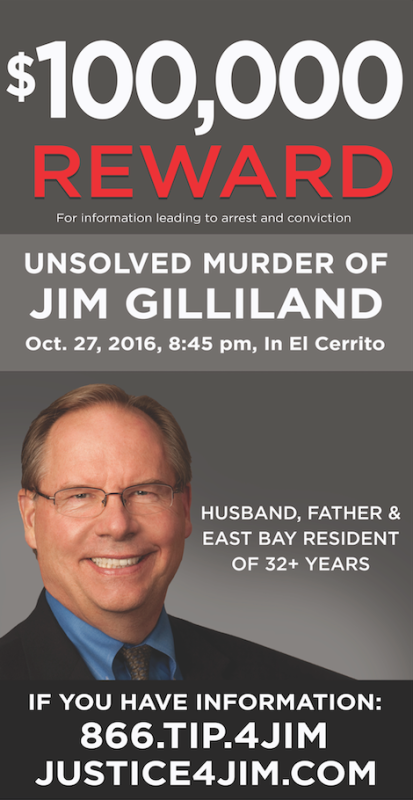 Kilpatrick Townsend partner is shot and killed; he had chaired Townsend before its merger BY DEBRA CASSENS WEISS POSTED OCTOBER 31, 2016, 8:04 AM CDT Share Print. James Gilliland, an intellectual property partner at Kilpatrick
Townsend & Stockton, was shot and killed on his front porch in El Cerrito, California, on Thursday evening. Police said Gilliland, 62, was shot shortly before 9 p.m. as he was returning to his home from a social engagement,
report the San Francisco Chronicle, the East Bay Times, NBC Bay Area and the Recorder (sub. req.). El Cerrito police Lt. Robert De La Campa told the Chronicle it wasn't known whether Gilliland was stalked or followed, or
whether he was a robbery victim. Gilliland was chairman of Townsend & Townsend & Crew from 2001 to 2010, before it merged and became Kilpatrick Townsend, according to the Recorder. He was chairman of the firm's
litigation department from 2013 to 2015. His clients included Apple, Oracle and Sony. Kilpatrick managing partner Susan Spaeth expressed condolences and called him "an absolute pillar" of the law firm in a statement published
at the firm's website. "We are deeply saddened by the death of our colleague, friend and partner, Jim Gilliland," Spaeth said. "Our most heartfelt condolences and sympathies go to Jim's family and all of his colleagues,
friends and clients. "Jim was dedicated to his wife, Vickie, his four children and his parents. They were the center of his life. His passions spanned from spending time with his family to singing, enjoying the arts, travel
and sports. "Jim was an absolute pillar of our law firm. He was our trusted colleague and close friend, as well as a mentor and role model to so many. Jim will be missed deeply. He was truly a great lawyer, and his many
clients trusted him with their most difficult cases. Jim had been successfully trying cases in federal and state courts around the country for 35 years. Over his amazing career, Jim led our firm in many ways—as managing
partner, chairman, and most recently served as chairman of our litigation department. "It is truly a great loss for the Kilpatrick Townsend family and the legal community. We offer our thoughts and prayers to Jim's family
and friends."
Customer of Mainframe Designs Cabinets and Fixturess. Harve and Kieko Ringheim brutally murdered in their Dublin home in 1986
The Gilliland family asks that members of the public and the media continue to respect their privacy during this difficult time. We would like to thank the El Cerrito Police Department and Jim's friends for their efforts in connection with the investigation.
Our husband and father, Jim Gilliland, was murdered eight months ago – a crime that is yet unsolved. It was an unthinkable act, committed in front of our family home of 32 years in El Cerrito, a community we love. Jim sang in the
church choir for decades, sharing his love of music with each of us. He loved and cheered the San Francisco Giants, the Golden State Warriors, and the Pittsburgh Steelers, the team he grew up with. We cheered alongside him. He
was a big-hearted and warm person, generous with his time and skills to anyone who might benefit. As a husband, he was a true partner in life and his love of our family was paramount. As a father, he was completely involved in
our lives. He coached us in sports, taught us how to drive, came to our music recitals and made us endlessly edit our essays. He supported us in our adventures and helped us with the obstacles that life brings. But he wasn't there
just for us. He worked tirelessly for the education of underserved communities in Richmond and Oakland. He coached Little League; he served everyone from clients to fellow volunteers with dignity and respect; he worked hard to
make every institution he served a better place for all. He was loved by many. It is hard for us to imagine who would want to kill such a kind and gentle soul. We miss him terribly. We would like others to be spared our feelings
of profound loss, to be spared the sadness and grief we experience every day. Every birthday, Father's Day, and anniversary reminds us of the father and husband who was taken from us. We ask anyone who can provide any leads or
information on this case to contact the El Cerrito Police Department, call the toll-free tip-line (866.TIP.4JIM), reach out via email (info@justice4jim.com) or through the website (www.justice4jim.com). Renewed efforts to find
a suspect and the inspiration of such a generous reward give us some hope. The police are working hard but we need your help. We believe that someone listening or watching could help solve this crime. Please, please step forward.
Site last updated: 7.12.17